---
Gender: Male
Age: (23 years old)
Birthday: January 18th 1994
Location: Highrock, Camlorn, (from Northpoint
Offline
Aetherston's Local Time: November 18th 2017 at 05:47 AM
Last Visit: November 20th 2014
About Me:



I've always loved to fix fix things, especially dwarven stuff, unfortunately it's as rare to actually find some as it is to actually be able to fix it due to, age, damage, or complexity.

I'm a Breton spellsword, I've never trusted magic enough to make it my main defense, a spell can backfire or miss, a sword will always strike and that strike will always be someone else.

I tried conjuration once, but I didn't like the mess a summond scamp left in my main room, so after a few weeks of training I tried summoning a frost antronach, which fell into my basement by way of my second and first floor.

I wouldn't trust a khajiit as much as I would trust an high elf, I've just never trusted them, the only difference between a high elf and a khajiit is that a high elf will tell you he's better than you, but a khajiit will just hide behind a fake smile and then get you when your back is turned.

I've always been fond of dark elf and the argonians, sure the dunmer are just as proud as the altmer, but there culture have always won me over, and I've never met an argonian I didn't like.

Oh and LONG LIVE THE COVENANT!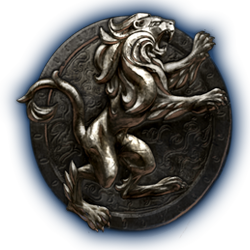 ---
My Signature:
LONG LIVE KING EMERIC! LONG LIVE THE COVENANT!
The Elder Scrolls Online: Character Profile
Character Name:
(coming soon)
Faction (Race): Daggerfall Covenant (Breton)
Bio:
(coming soon)
Guestbook Comments
(Reads from bottom to top)
You can't send a comment to this user because your usergroup cannot send comments.
There are currently no comments on this profile.
Aetherston's buddies
(Adding a user to your buddy list does not send a friend request. The buddy list is one-sided and mostly for PM purposes.)
---